Best Bat Trap and Bat Exclusion Device 2021 – Consumer Guides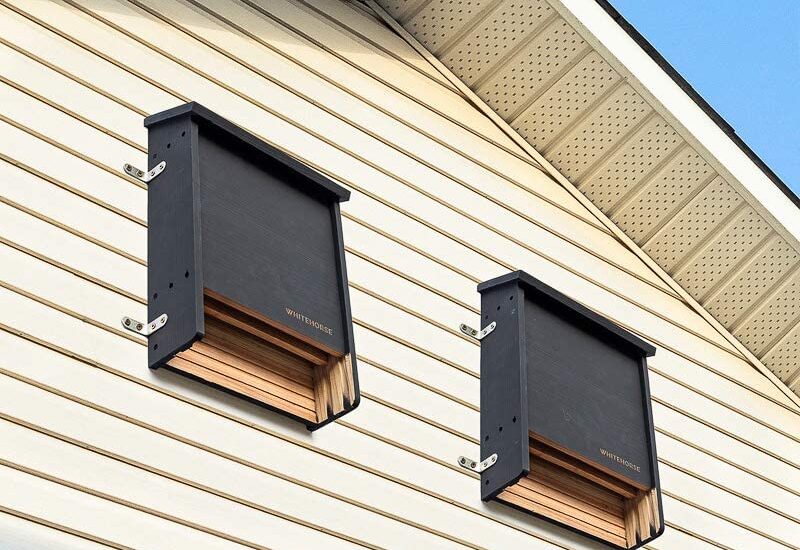 Bat Removal is quite necessary once you have found them inside. It can be a case of a couple of bats choosing your attic to roost or it can already be a colony up there before you find out. While bats look pretty scary, they could also be dangerous, not mainly by their bites but their droppings which usually contain respiratory infectious disease when inhaled.
Nevertheless, removing bats and relocating them away from home is not an essay job. It requires a bit of time and effort to do so. In that, you will also need certain best bat traps or bat exclusion devices to help. If that is what you are coming here for, indeed, we have a list of recommended ones for your consideration below.
See Also – Best Ultrasonic Bat Repellent Reviews
1.Batcone II Reusable Bat Exclusion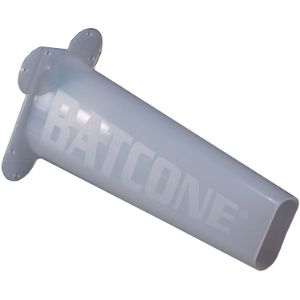 First of all, we are to introduce you to the Batcone II. It is an exclusion device you can reuse as many times as you may need. It is a high quality design while it is perfect to install an attic, barn, and garage for example for bats to leave but will be unable to return inside. It is 6 inch long while coming with four tabs at the end to attach to the entry point of the bats to get inside of your home.
The bat excluder uses pushpins for the attachment. It works well with staples and duct tape too. At the end of the day, this item will let you keep bats outside before you need to seal the exit point and never let them come to bother your family again. Finally, the device is made from good quality polyethylene material. It will be extremely durable and you can reuse it for many times to go when needed.
What Is Great about the Bat Exclusion Device
According to the reviews from many users, they are extremely happy with the item as it works well for them. Many said the device did its job perfectly fine, adding that it is the best spending they did, and it saves them a lot from spending over the professional bat exterminator to help.
What Isn't Great about the Bat Exclusion Device
A few then feel the cone is a bit overpriced as it is only a plastic tube. They even suggest others make one for themselves, saying it will not be too difficult.
2.3 Pack Bat Escape Exclusion Door Eviction Valve Pest Control One Way Bat Door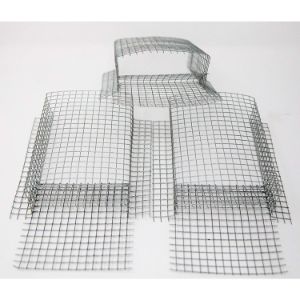 This another best bat trap is the Exclusion door eviction valve for pest control. It is simply the one-way bat door. It is at a professional grade for the quality while it works really fine as a bat removal device. The overall dimension of this device is 7 ¼ x 5 x 1 ⅕ inches, and there are three packs of them in one.
The bat exit opening is only 3.5 x 1.25 inches, and it comes with the valve which is to allow bats to leave but not return inside. Out of its design, this bat trap is pretty versatile that it is flexible to be used in various situations while working really well to remove bats away from your building.
What Is Great about the Bat Exclusion Device
Reviews have felt really good about the bat exclusion device. It is simply because they find it working well for them as well as the bat removal purpose. Great construction makes a great product of this excluder. That is another reason people like the device.
What Isn't Great about the Bat Exclusion Device
A few have asked for the instruction to use this device because they find it quite misleading, having none of that. Some are also confused that the device will catch the bats, not only preventing them from returning. In fact, bat killing can be illegal in some states so capturing them should not be the intention.
3.The Bat Valve | TBV-FR4 | Bat Removal Device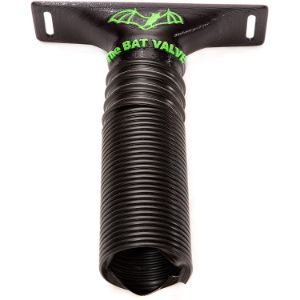 This third option is the Bat Valve, another best bat removal device you can check out. It is a really nice, effective pest control product with a durable design. Especially right to the attic, this bat removal tool is made in the USA, and it has a smart, assuring design to let bats leave your home and be unable to return.
Just like you can see in the picture, it has two tabs at one end, and that is for the attachment purpose. It will be securely sticked there. This bat excluder, if compared to many, is a bit more expensive. And, that is only because it has been designed and made at a higher quality to ensure you more of the effectiveness.
What Is Great about the Bat Exclusion Device
A lot of reviews have said the device works perfectly well for them. They are happy for the result, and they are not thus very upset with the money they have spent on it. The installation is convenient, some have added.
What Isn't Great about the Bat Exclusion Device
Some, in contrast, find the device is a bit expensive while the design is poor. These couples of reviewers are thus not as happy. One of the few feels disappointed as their one rips and bats can make their return way.
4.WCS ProCone Multi-Use Wildlife Excluder (Corner)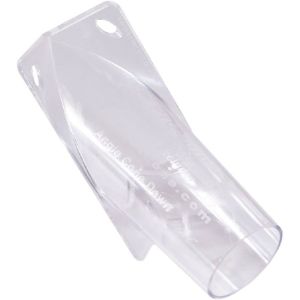 Fourth into our list of the best bat exclusion devices is the WCS ProCone Wild life excluder. It is available at a reasonable price while it is particularly for corner installation. The excluder is very well-designed that it will just be a one-way door for bats. They can't re-enter through the tube.
The excluder is actually not only right to bats but also squirrels, flying squirrels, and certain other small rodents. At the same time, its quality and durability will allow you to reuse it as many times as you like. It will still work fine as long as you find the spot where two walls meet.
What Is Great about the Bat Exclusion Device
So many reviews share the same thought that the device is just the one. They are extremely satisfied. Great quality make is another reason some have come to like about this device. Overall, it has gotten really positive feedback for its users.
What Isn't Great about the Bat Exclusion Device
Indeed, there are few negative comments too. One said it is right only for small birds but not for normal size birds. A couple others feel the device has too simple a design. They can make one for themselves without having to spend the money.
5.WHITEHORSE Premium Cedar Bat House – A 2-Chamber Bat Box That is Built to Last – Enjoy a Healthier Yard with Fewer Mosquitos While Supporting Bats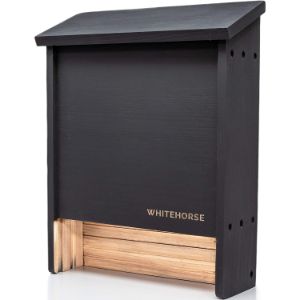 In another case when you need bat houses to get them used to before relocating them, this is the Premium Cedar bat house for you. It is a 2-chamber box which is very well-made for good durability and effectiveness. It has been made from red cedar wood, having the exterior painted with high quality, water-based paint.
The bat house has everything bats like and feel comfortable living inside. It will come to you with the mounting hardware while the installation is easy. After getting the bat house, the only thing you will need is to find the best location for it, and you will be happy after installing it. It will work very fine for you.
What Is Great about the Bat Exclusion Device
Many like that it is a very beautiful and well-constructed bat house. Importantly, it has worked very fine for them. They can leave the box to bats while benefiting from them eating insects and balancing the local ecosystem. Some even said it has been there for years for them, and it is still very strong.
What Isn't Great about the Bat Exclusion Device
Some might have received the defective units. They said the quality design is not there. One even feels it can be dangerous with the one they get.